In Memory
Kristie Barr (Mitrikov) VIEW PROFILE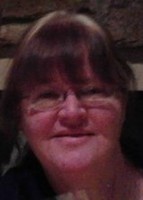 MITRIKOV, KRISTIE ANN, 47, passed away on November 22, 2010. She was born October 15, 1963 in Wilmington, Delaware. She moved to Orlando in 1973 and resided in the Ocoee - Winter Garden area for the past 25 years. Kristie is survived by her husband of 19 years, Anthony Mitrikov; son Edward Chenkus, Jr and daughter Jennifer Barr. She is predeceased by son Erik Chenkus. She is survived by parents Norman and
Kathleen Breedlove of Longwood, FL; sibling Timothy (Lynn) Barr of Tampa, FL, and nephews, Greg, Shayne and Bryan. She had a great passion for cheerleading and coached the Ocoee Bulldogs for more than 10 years. She inspired and encouraged many young ladies during her time as a coach. She loved cheerleading competitions and took them to several regional and national contests. She will be missed dearly by all that knew her, especially her family and close friends. A memorial service to celebrate Kristie's life will be held on Tuesday, November 30, 2010 from 5:30 - 8:00 pm. At Westwood Church 4412 N. Apopka Vineland Road. Orlando, FL 32818. Arrangements Entrusted to Ocoee Family Funeral Home and Cremation Chapel. 407-656-3079.
Published in the Orlando Sentinel on November 28, 2010
Click here to see Kristie's last Profile entry.