In Memory
William Michael Riley VIEW PROFILE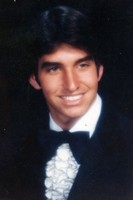 William Michael Riley
Born Tuesday, April 2, 1963
Died Saturday, June 23, 2001
Mini-Biography
While attending Evans, one could usually find him out on a date with one of his many girlfriends, playing video games at the Fun Machine at Parkwood Plaza, going to Pizza Inn for the buffet with the Pine Hills Pizza Eaters, or working at the Jack-In-The-Box on Silver Star Road. Occasionally, he could also be found involved in a game of "Doughnut War" with close friends Mark Shepard and Tom Mason.
"Doughnut War" entailed the purchase of two dozen crème or jelly-filled donuts from Dunkin Donuts at the corner of Sliver Star and Pine Hills roads. Then it was off to International Drive in his red and white Ford Mustang, where he would face-off with Tom or Mark on opposite sides of the street, throwing the jelly-filled bombs at each other. And if one or two hit a passing car full of tourists on its way across the street, so much the better!
After graduating in 1981, he worked as a fork lift operator at Repco on Orange Blossom Trail, where he gained the reputation as "Romeo" with many of the ladies there. He even had a pin-back button made up for him with the word "Romeo" on it, and ten more pin-back buttons with the words "Romeo's Fan Club" for the ladies at Repco. In order to keep up with demand and his reputation, he needed six more fan club buttons before his stint there was through.
He enjoyed going to the International Recording Studio on International Drive and having his singing recorded onto cassette tape for distribution to friends and family. His goal was to become a Contemporary Christian Music singer, and he even had the good fortune to be auditioned by the late Archie Campbell of "Hee-Haw" and Grand Ole Opry fame.
In 1982, he was diagnosed with a form of blood cancer and took chemo and radiation treatments which prolonged his life. The experience left him with a desire to help others affected in a similar way. He went to school at Florida Hospital and became a Licensed Practical Nurse (LPN).
He settled down and married on September 10, 1988 to his wife Darlene. He moved to south Orlando, near Kissimmee, and with his wife, raised his eldest son John, his daughter Diana, and his youngest son Wil. He worked for several hospitals, doctor offices, oncologists, and hospices in the area until his death on June 23, 2001. He is interred at Woodlawn Memorial Park in Orlando.
Obituary
From the Orlando Sentinel newspaper
Published June 25, 2001, by Jon Steinman, Sentinel Staff Writer (reprinted with permission)
William Michael Riley, who struggled with cancer even as he helped others through their illnesses, died Saturday after a lifetime battle with the disease. Riley was 38 years old. Born into a church-going family with a love of gospel music, Riley's voice quickly won attention for its clarity and range. He dreamed of a gospel singing career, but was struck by Hodgkin's disease and then thyroid cancer.
Where others might have sunk into depression, Riley, a lifelong Orlando resident, found his calling: working as a hospice nurse to help others cope with cancer. "He loved people. He really had a compassion for people who were suffering," said Darlene Riley, his wife of nearly 13 years.
"He was gifted."
More than ministering to the ill, he also reached out to the victims' families. "He also knew the family of the patient was hurting, too," Darlene Riley said. She said he addressed "the emotional and spiritual needs, not just the physical." She said he believed in overcoming obstacles.
His favorite movie was Rocky, in which the title character battled the odds and emerged triumphant. Riley was, said his wife, "an inspiration," turning his strength of character and determination into helping others as he suffered through cancer, a herniated disk and countless surgeries. He remained a doting father and husband, and managed a little fun. He loved Elvis and the Star Trek television shows.
When he died, he was halfway through writing his first book -- a book to inspire fellow cancer patients. "He didn't give up on anything," Darlene Riley said. Always gregarious and fun-loving, Riley died doing what he believed in most, she said.
Besides his wife and three children, John, 13, Diana, 10, and William James, 8, Riley is survived by his mother and stepfather, Betty and Bill Stikeleather of Orlando; three brothers, Ted Johnston of Indianapolis, Lee Riley of Melbourne and Chris Riley of Fort Benning, Ga.; and a stepbrother, Tom Stikeleather of Miami.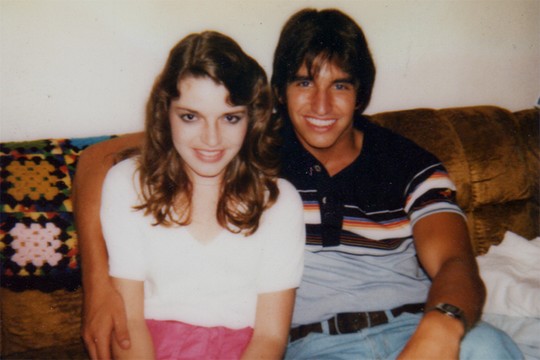 1980- WMRiley and his date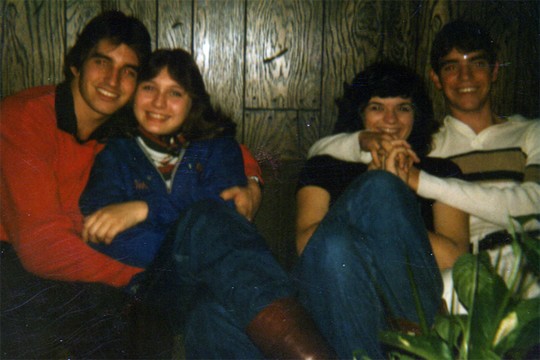 1980 - WMRiley and his date, His Brother Chris and his date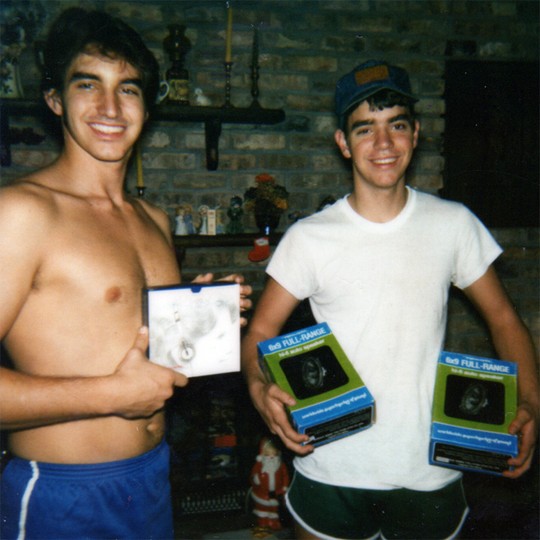 1981- Birthday with Brother Chris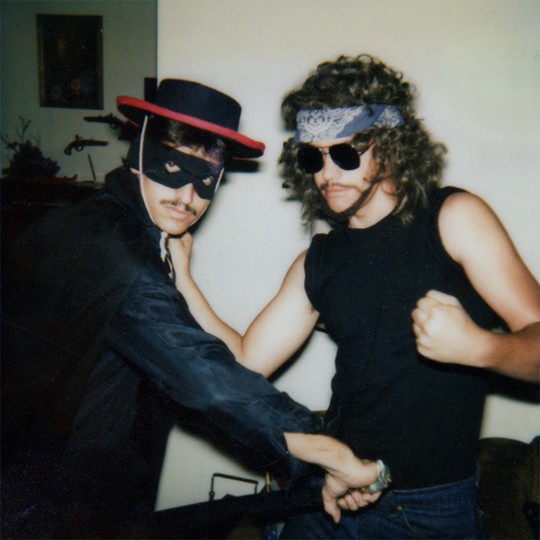 1981 WMR with his brother, Chris on Halloween
1981 WMRiley with his first Mustang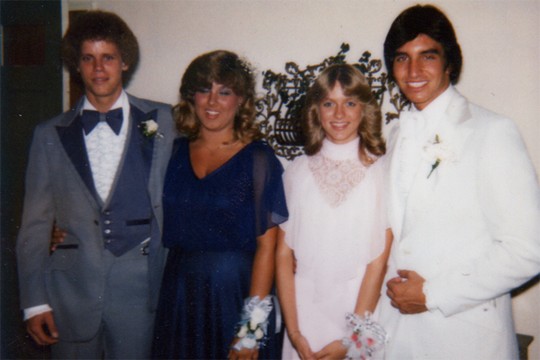 1981 - WMRiley and Prom Date, and friend Tom Mason and Prom Date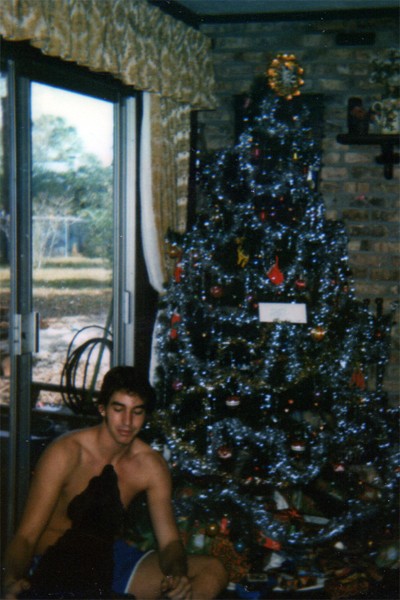 1981 - WMRiley Christmas with his dog Auggie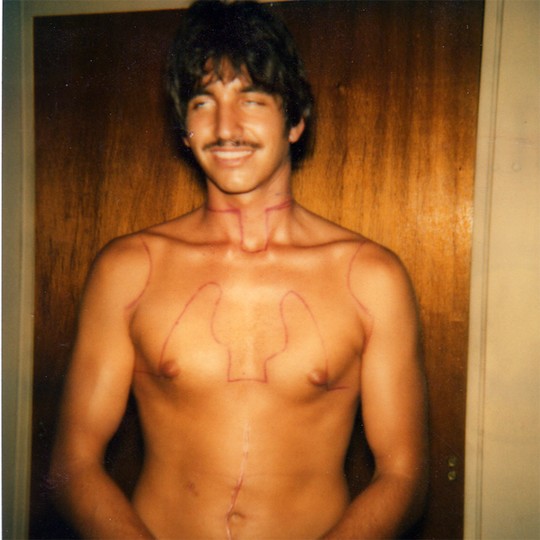 1982 - WMRiley marked for cancer radiation treatment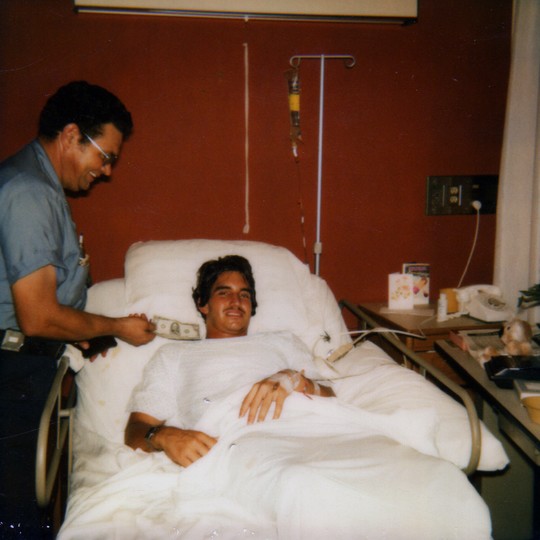 1982 - WMRiley taking cancer chemo treatment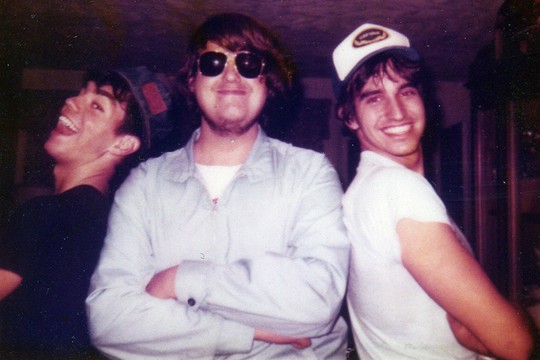 1982 - Riley boys Bee Gee's pose - WMRiley and brothers Chris and Lee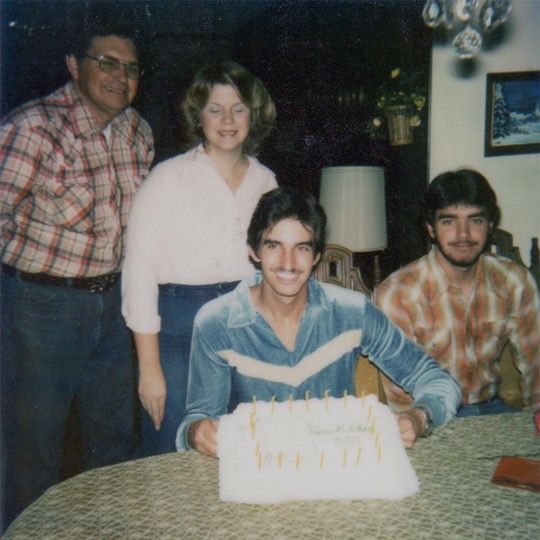 1983 - WMRiley 20th Birthday with brother Chris, Dad, and Angel Baker
1993 - WMRiley with Darlene John Diana and Wil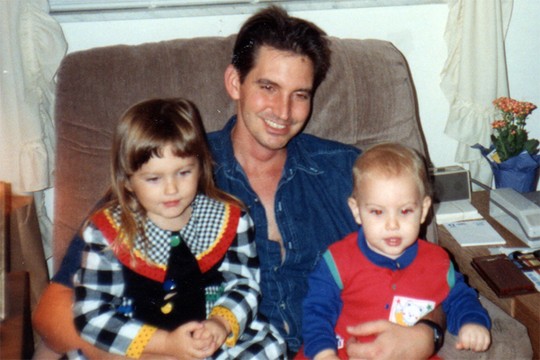 1995 - WMRiley with Diana and Wil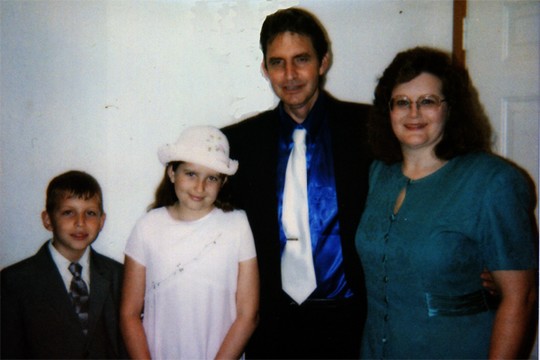 2000 - WMRiley with Darlene Diana and Wil
Click here to see William Michael's last Profile entry.